We have one 12 week old puppy and a 9 month old puppy available.
Here are pics of the 12 week old red female puppy: (Note – her ears have been cropped since these pictures were taken, extra cost applies for the crop)
Here are some pics of the 9 month old black and tan female:
The cost of a puppy is $1500 (USD), this is without cropped ears.  We dock their tails, have a 
microchip inserted, remove the dew claws, first series of immunizations, and provide a health guarantee.
You may contact us to discuss the pros and cons of ear cropping; this is not a trivial decision.
Our breeding goal is to improve the breed as much as possible with a focus on a good temperament and excellent health.  Of course, producing beautiful dogs doesn't hurt either.
Occasionally we do have adult dogs available.  Please contact us if you are interested in an adult dog. 
Here are some pictures of our puppies from our previous litters:
 (click on the pics to enlarge)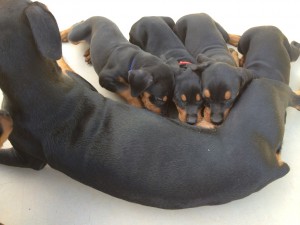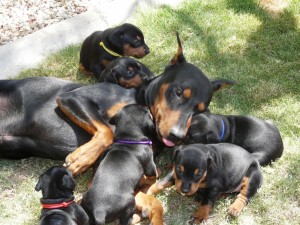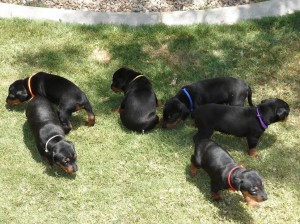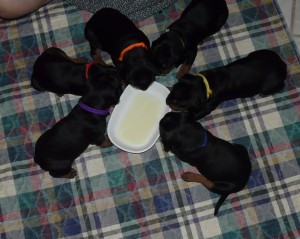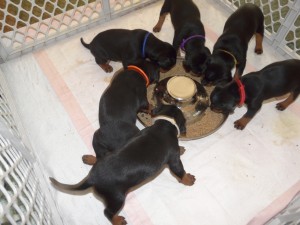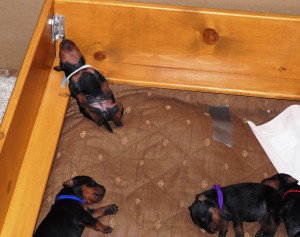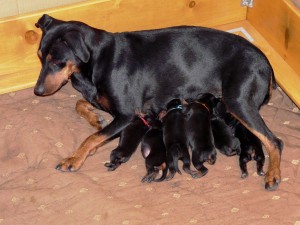 _____________________________________